Posted by Walt Mattan, Chief lure designer for Custom Jigs & Spins and B-Fish-N Tackle on Mar 27th 2023
Slender Spoons have been working hard for us ice anglers for more than 40 years! Originally designed by Scott Stecher of Reef Runner Tackle, the Slender Spoon is a "must have '' for every ice fisherman! Currently Custom Jigs & Spins manufactures Scott's original design and Chekai has been pounding them out in mass quantities in Croatia ever since.
I have caught every species through the ice on Slender Spoons and have several rods dedicated specifically for each of the four sizes! Their size, weight and action duplicates a fleeing or dying baitfish and fish just gobble them up. If this video doesn't get you excited...I don't know what will!
Slender Spoons for Perch
Looking for Perch? Grab a selection of Slender Spoons for perch. Lots of perch!. We like sizes 1/16th and even a 1/8th ounce to get the job done! Perch are prowlers...they hang around on the bottom searching for bugs and minnows. The flash and flutter of a Slender Spoon is just what the doctor ordered!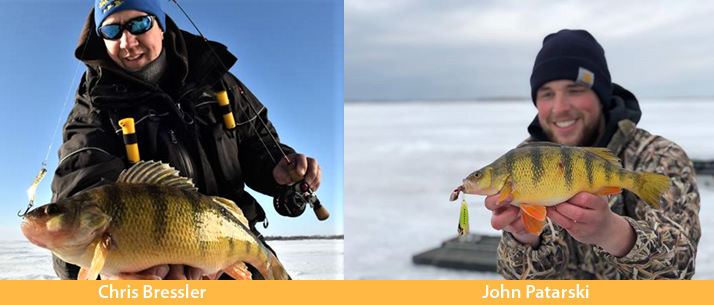 Yes, a Slender Spoon is great for crappie
What about crappie? Check out this episode from MidWest Outdoors! Crappie feed up, so when a Pro-Series Slender Spoon drops, it flutters and falls as the crappie approaches and attacks!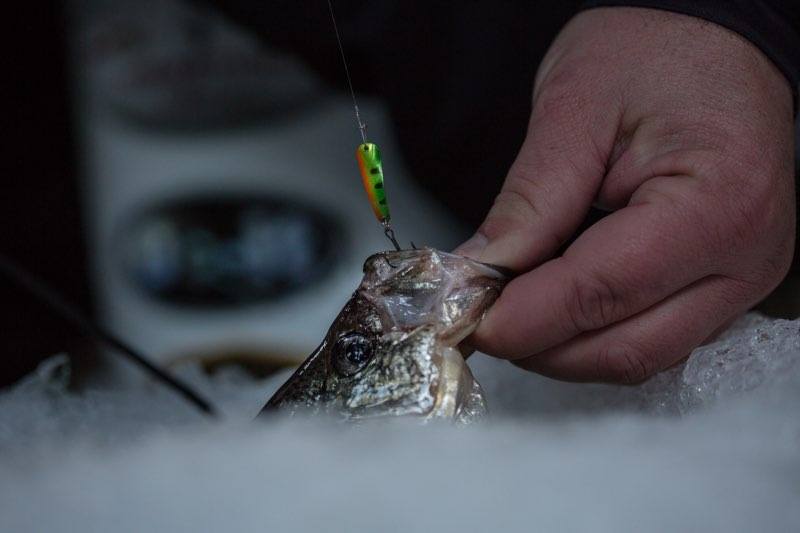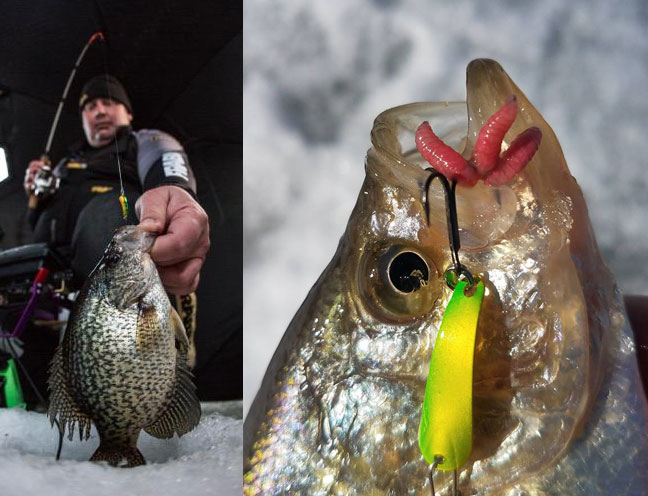 What about walleye?
And if it's walleye you're after, a Slender Spoon could be the perfect lure. Available in four sizes and 216 different color combinations, we have a size and color to meet your fishing needs!
Our original Slender Spoons come in nickel, gold, copper and black nickel finishes with reflective tape in colors like chartreuse, glow and blue. Our Hammered Slender Spoons come in Nickel, gold and copper. Plus, our Pro-Series and Pro-Glow-Series Slender's have custom air brush finishes and stepped up premium grade trebles!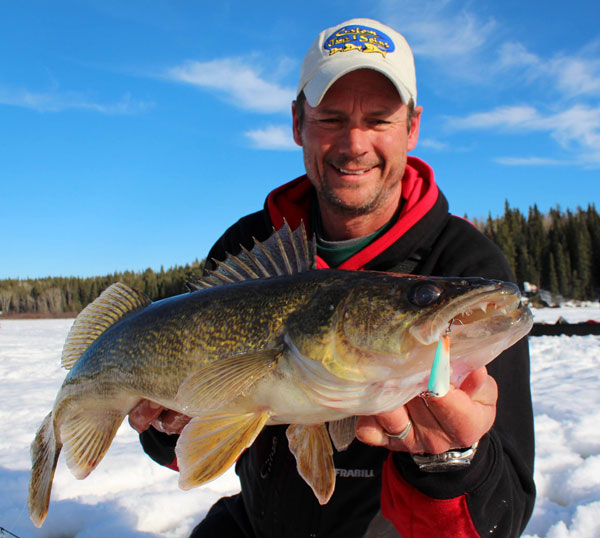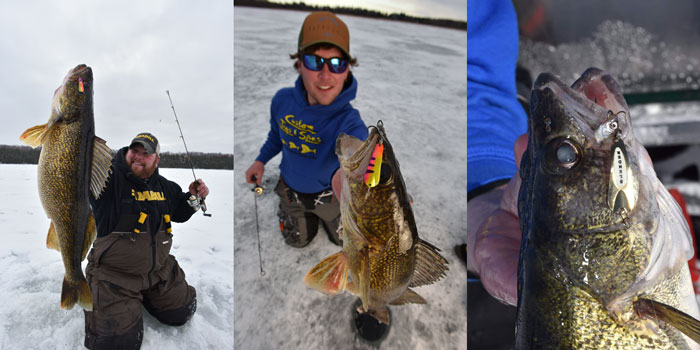 Extra picky fish?
You can add a Pro Finesse Drop Chain when the walleye are picky or if you are after perch or other panfish. The Slender Spoon will call them in from a distance and they will sneak up and slurp in the dropper hook!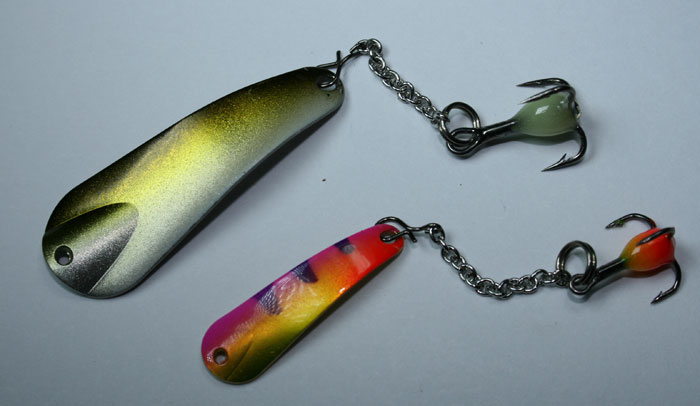 Say "yes" to more 'gill and white bass
When bluegill are aggressive, the Slender Spoon can't be beat. It makes a great search lure to find them and when the action slows...switch up rods and try a small jig and bug.
and White Bass..FUH-GET-ABOUT-IT! Whiteys, Whites, The Tidy Whiteys...whatever you call them, they call Slender Spoons DINNER!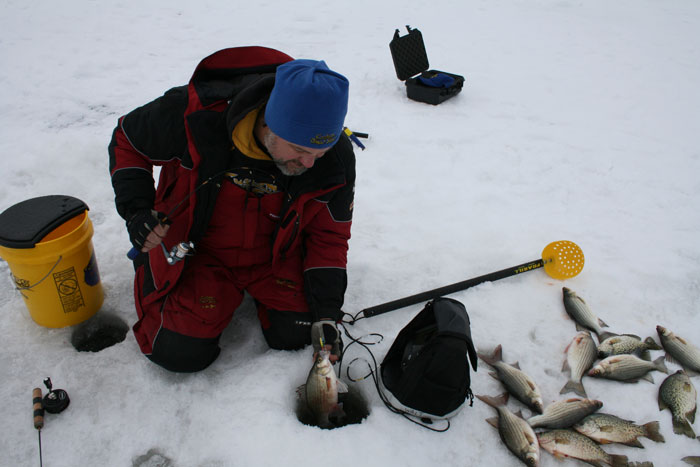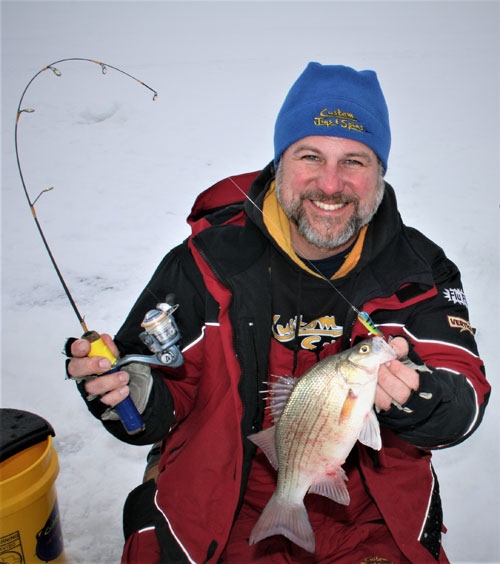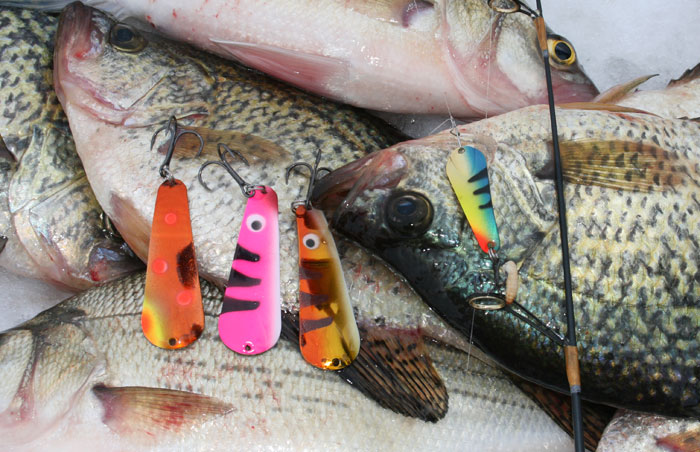 Basically, if a fish is under the ice you can catch'em on the Slender Spoon. Check out all these different species caught on Slender Spoons all across the ice belt!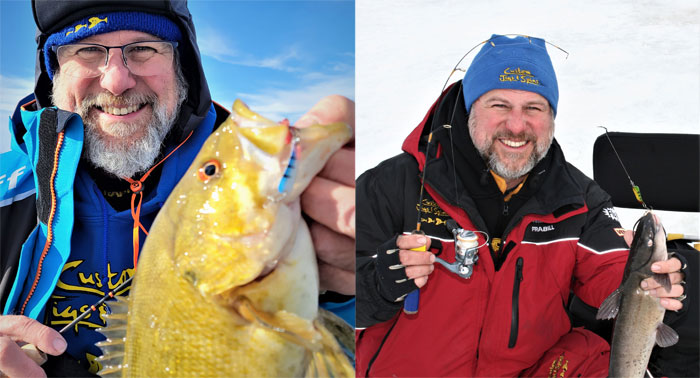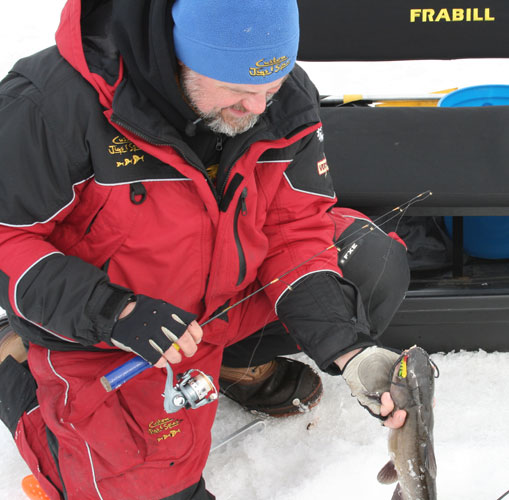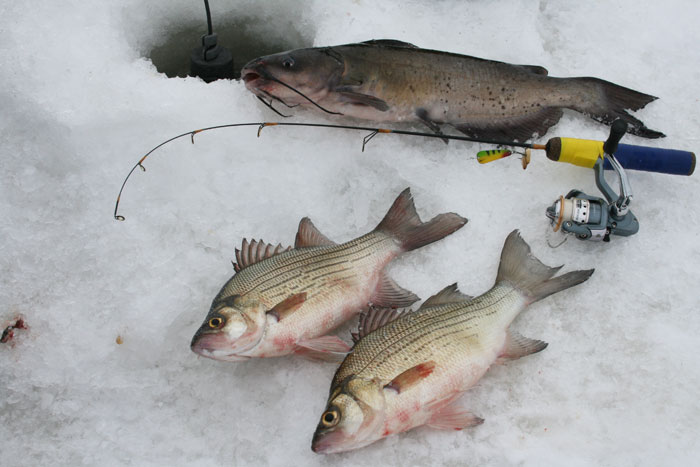 So Chekai will keep pounding them out!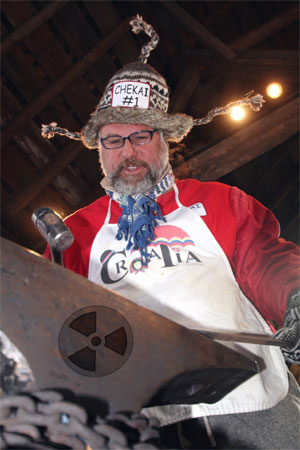 So that you can keep your ice boxes full!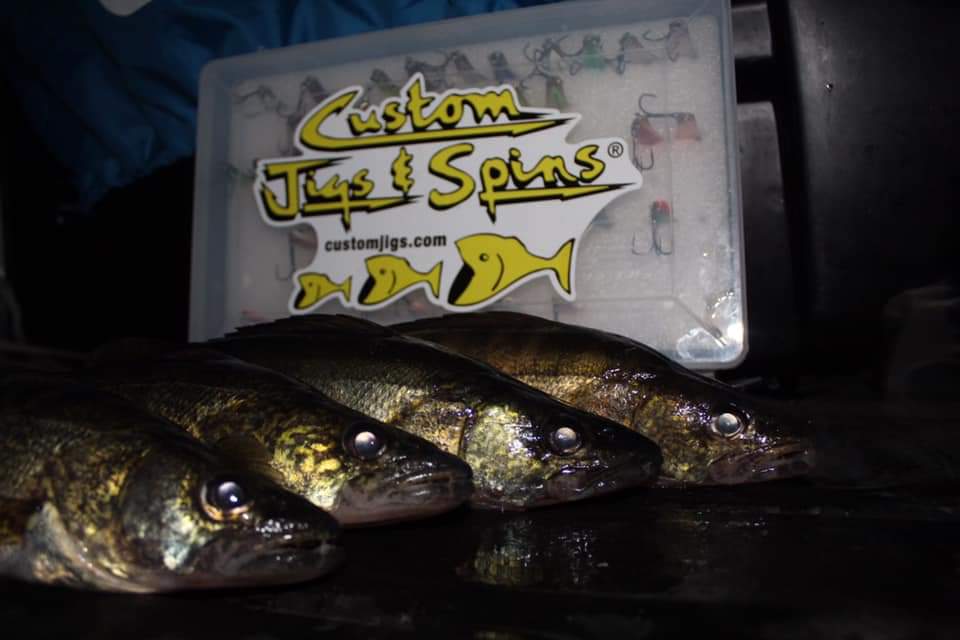 And keep an eye out for Custom Jigs & Spins Slender Spoons at your local tackle shop!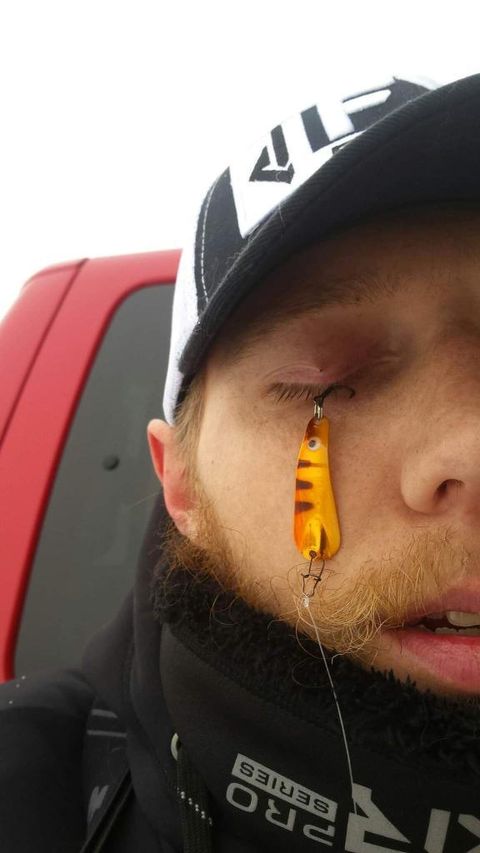 If you liked this article, you'll probably like these too: