Product Description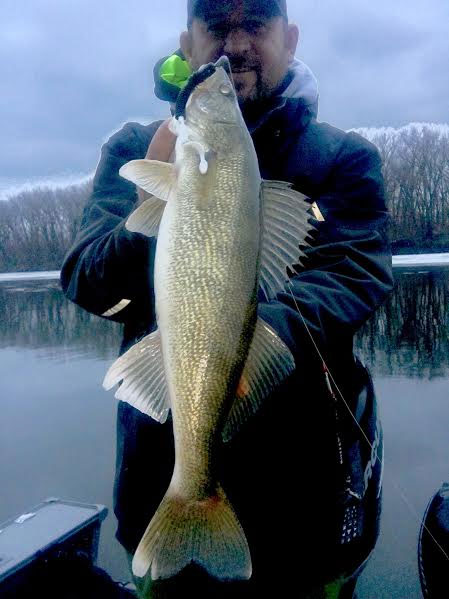 Your prescription-strength "cure" for slow walleye fishing is now available over the counter …
For decades, thin-profile plastics have quietly produced numbers of oversized walleyes for tight-lipped anglers on lakes and rivers across the Midwest. When you could get one of these secretive trophy hunters to share of the tricks employed to consistently catch 10-, 12- and even 14-pound walleyes on plastics, one common theme emerged. While plastics are incredibly effective, it took a veritable arsenal of soft plastics in a vast array of sizes and shapes to consistently put fish in the boat. "As the guy who answers the phone and talks to the customers, I get a lot of feedback and suggestions for product improvements from anglers," says Bob Gillispie, owner of B FISH N Tackle in Coralville, Iowa. "That's when the idea for a new line of AuthentX soft plastics was born. I wanted to do away with so much of the smoke and mirrors that catches more fishermen than fish and focus on producing a thin profile bait that would produce under a wide variety of conditions."
We created a soft plastic bait like no other on the market. It has a thin profile, yet a beefy belly and a longer tail that "thumps" so loud fish have to check it out!" The Moxi is available in 18 fish-catching colors tested over years of on-the-water R&D.
New Kit with our 8 Hottest selling colors: click for more info.
Photo to right: AuthentX Pro Staffer Ryan King caught this quality Mississippi River walleye while testing out the 6 NEW Moxi colors in January!


WARNING: Cancer and Reproductive Harm - www.P65Warnings.ca.gov.
Product Reviews
Write Review
Showing reviews 1-10 of 66 | Next
Absolutely love em

Posted by Dave Parchert on Jan 14th 2019

Walleye smash en!

A Must Have

Posted by Unknown on Aug 13th 2018

It's a great bait.

Dinners On

Posted by Unknown on Aug 13th 2018

It gets some of my Canadian buddies to leave their minnow buckets at home!

Walleye candy

Posted by Unknown on Jun 25th 2018

Awesome fish catching plastics . They are My go to plastics for walleyes .Great color selection to choose my two favorites are sassafras and Chartreuse and green core

My New Standby

Posted by James Tiernan on May 22nd 2018

I'm a relatively young angler at 20 years old and as time goes on I'm trying out new baits and really trying to build confidence with walleyes and plastics. The moxi is quickly becoming a confidence bait. I have been working my baits with 1/8th ounce H2O jigs and had a lot of luck on weed edges and rock points. At this point I can say I will be caught dead before I leave the house without a couple moxis on board.

Fish candy

Posted by Gregory Krieger on May 7th 2018

Great action

Walleye killers

Posted by Todd on Apr 26th 2018

Love the looks, action and the fact that they kill the walleyes

Love these

Posted by Unknown on Apr 25th 2018

My current favorite walleye plastic!

Love them

Posted by Dustin on Apr 5th 2018

So far have had no problems with them. I love the action they produce. Can't wait to try them in more places. I would highly recommend these plastics over an other I have found.

Awesome

Posted by Unknown on Apr 2nd 2018

They were prompt even though post office said it was delivered but wasn't. They kept in touch and made sure it showed.
Showing reviews 1-10 of 66 | Next
Find Similar Products by Category