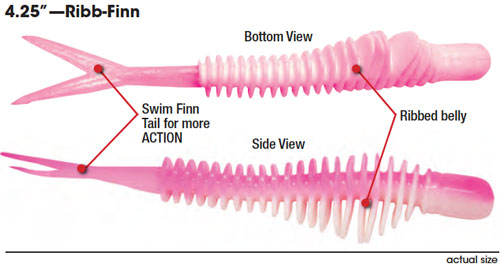 What happens when you take our ribbed belly plastic and combine it with the tail of a minnow? Why, big walleyes and smallmouths, of course. This unique bait is not your average jerk minnow. It's more of a finesse bait…for when a Moxi or a Pulse-R is just too aggressive for the fish. The B Fish'n Ribb-Finn is a coldwater walleye killer! Cast to the side, let the current swing the Ribb-Finn downstream and WHAMMO! If you don't have your confidence up, rig the Ribb-Finn with a minnow, half 'crawler or leech. Once you start catching, fish the Ribb-Finn alone. Its natural forage that really gets the strikes!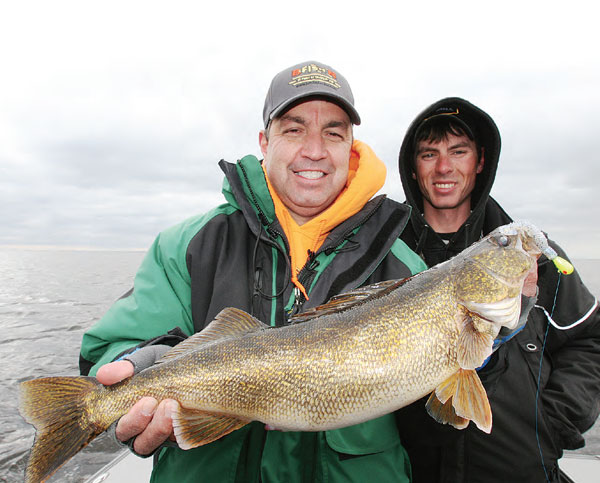 WARNING: Cancer and Reproductive Harm - www.P65Warnings.ca.gov.
Honestly probably the beat plastic I have used. Has been a while since I have found a plastic that I was confident in and knew I could rely on. So far this year I have caught some really good walleyes with them. Cotton candy is my favorite and so is fire cracker chartreuse

New Wisconsin State Record White Bass

Awesome bait guys and gals!! I was out walleye fishing the Mississippi River with my regular fishing buddy and I Hooked into and caught a 22.3" 5.23lb White Bass which ended up being the New Wisconsin State Record. The ribb finn has been and is my go to bait since it came out. I'm also big huge fan of the ring worm.
Thank you for putting out such great baits keepem coming.

Great spring walleye plastic

I've bought quite a bit of the authentx plastic this year and they havent let me down yet.