Posted by Walt Matan, Chief Lure Designer, Custom Jigs & Spins and B-Fish-N Tackle on Jun 30th 2022
Kids go fishing for one reason, to catch some fish.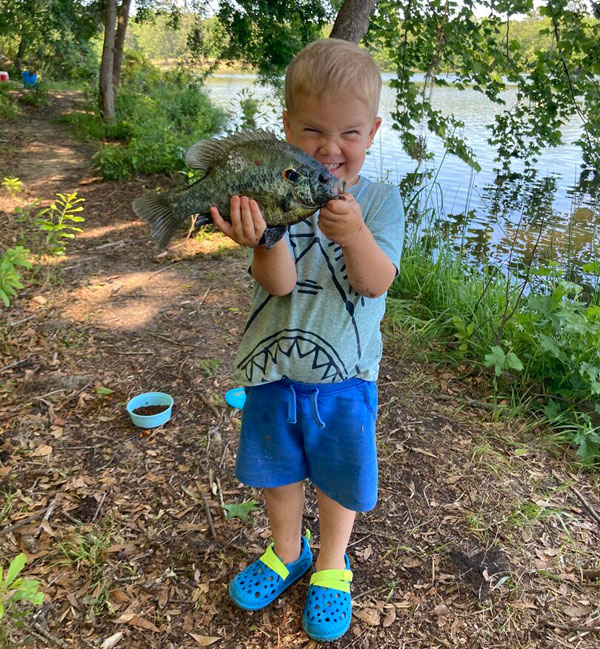 I guess I'm still a kid.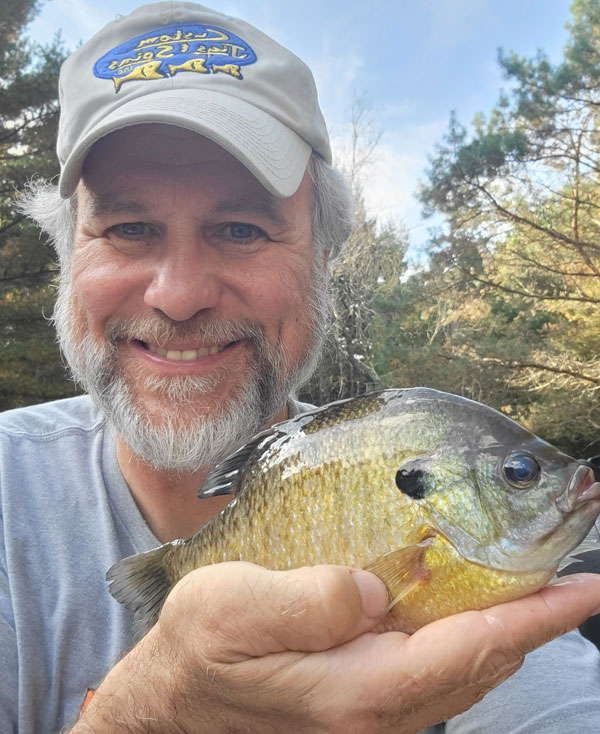 I always thought fishing was supposed to be fun, so I really don't get it when fancy pants anglers in big shiny boats pull up, cut right in front of my path and turn their backs as if I wouldn't notice. Sometimes, I lose my cool and yell a few obscenities. "We're in a tournament", they yell back.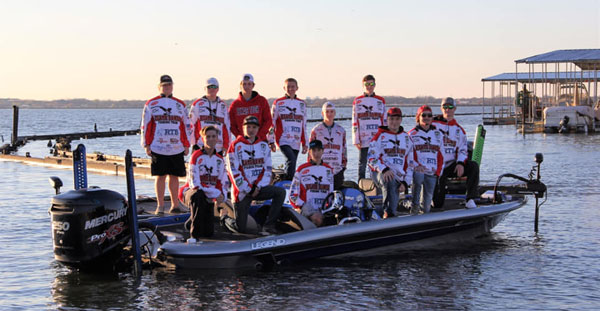 Watch out for these boys...they're in a tournament, LOL
Oh my...a tournament...I didn't know that being in a tournament was so important that a prerequisite was to wreck my fishing spot and be rude to me. I'm only out to have some fun fishing!
Are Docks Fish Magnets? You Betcha They Are!
I grew up fishing off a dock on Pistakee Lake in Northern Illinois. Old Man Dozier let me fish off his pier and I would catch bluegill, crappie, catfish and carp. I'd set out poles with chicken liver on treble hooks the night before. Then at daybreak I'd reel in a bunch of catfish already hooked up and drop them in the "keep basket" tied to the pier.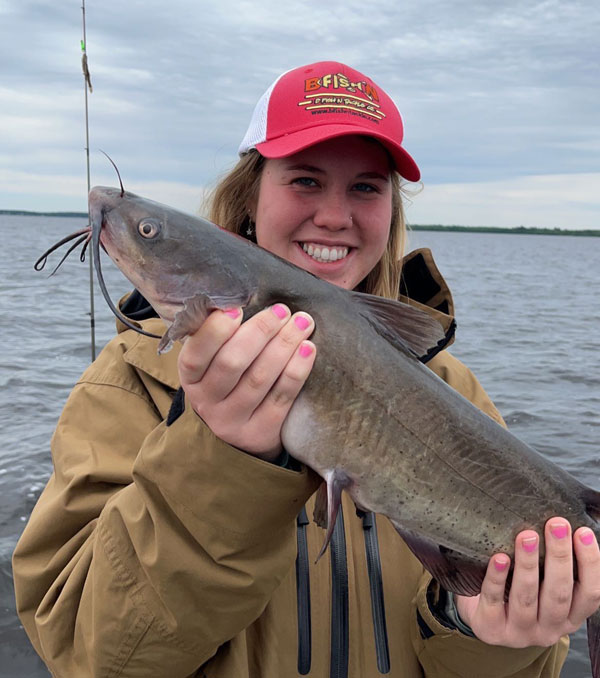 Nice cats caught off a dock
After a light breakfast of eggs, sausage, potatoes, ham, bacon and pancakes made by old lady Dozier, I'd go back to the pier for bluegill and crappie right under the dock. I'd set my bobber and hook just above the top of the Christmas tree pile.
For dessert it was to tackle busting carp as big as my leg on the secret homemade Dozier dough balls. The secret was a shot of peppermint schnapps in the dough and one for the old lady. Sometimes, we'd hop in the old reliable Sears Gamefisher 12 foot boat with the 9.9 Ted Williams motor and off we'd go...to "steal" fish from other peoples docks!
Dock fishing still produces today, but sometimes we anglers get a little off track of the true fun that you derive from simple dock fishing. Let's take a look at how to maximize fish catching next time you want to have some fun, fishing!
KISS (Keep it simple, stupid!)
Using the KISS (keep it simple, stupid) principle of angling, simple is best. Two rods and two setups are all you need to catch every fish under the dock! You don't need a $640 rod and reel combo and 74 tackle boxes full of lures, for gosh sakes!
A tungsten ice jig fished on an ultralight rod and reel with four pound test line is the way to start your day (I like Custom Jigs & Spins 4.5mm Chekai jig). This is simple fishing my friend, no bobber. The tungsten jig has enough weight when cast, dropped, tossed or pitched up under the pier and the right fall speed to attract bluegill, crappie, bass, catfish... you get the picture.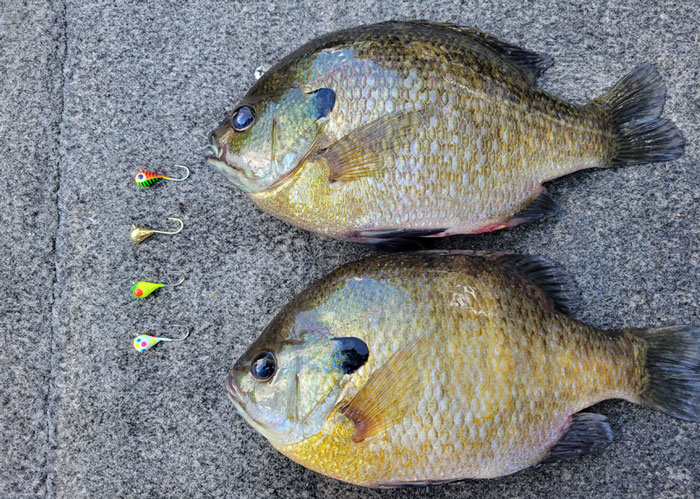 Back to catching more Bluegills
You can tip the jig with a redworm(messiest), a few waxworms or spikes(cleaner), or a Berkley Gulp waxworm(cleanest). Then it's just a matter of pulling the boat up and holding close to the pier and pitching under, around and near the pier. If there are a lot of weeds, you'll need to reel in a little quicker than if you have a sandy or gravel bottom.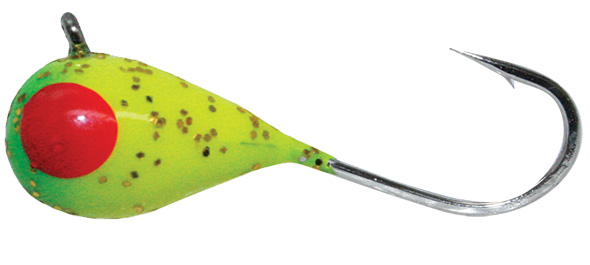 If you are fishing from shore, try casting around the pier from the shore and working every angle you can before stepping on the pier. Then tread lightly and just drop the jig around all the pier posts, nooks and crannies you can find.
When you're poor and come from the old country and love to fish, you become a meat hog, it's the circle of life, that ends with a fish in the frying pan.'Ol man Dozier liked to take me fishing and enjoyed that I had such fun catching fish, but I really think he kept me along, so he could keep MY LIMIT of fish too!
He had a fish catching system, it wasn't scientific, but it worked. Everyone on the block on the lake he lived on would ask him for advice. When it came to catching crappie and bluegill we only used one jig...a pink and white feathered Flu Flu.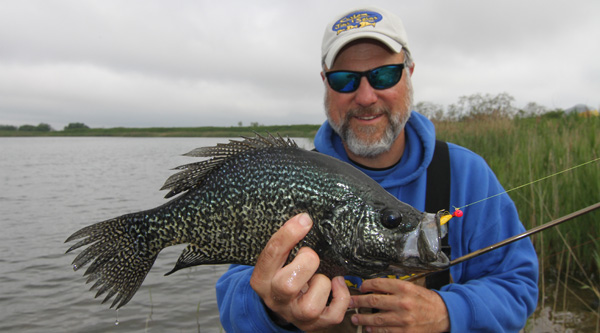 We fished with real cane poles, bought at a real hardware store. They were about twenty feet long and it was all I could do to lift one with a big crappie on. I'd get the crappie airborne and yell; "I GOT ONE, I GOT ONE!" and then slap Dozier in the face with a crappie.
We'd fish with six poles and drift along the bay. He'd let me lift every fish. Sometimes we'd have doubles on, when we'd pass through a school, he'd let the poles vibrate until I lifted the crappie in.
After about four hours we'd have a full basket. You could tell when the basket was full, when you set it down and it wouldn't collapse. When we got back to the house Old Lady Dozier would have lunch ready. Usually it was some kind of knockwurst with a pile of sauerkraut and gravy. It could be 100 degrees out and I'd just want a little sandwich, but they were all about the sausage, sauerkraut and gravy.
Loving the Flu Flu feathered jigs
Times past and I never forgot my mentor, but I did forget about the Flu Flu. Then, a few years ago, Bob Gillispie, the owner of Custom Jigs and Spins and B fish N Tackle gave me a call. "I got Flu Flu", Bob said. "Well...don't give it to me, what is it some kind of Asian Flu?" "Naw, you know, Flu Flu those little feathered jigs." "Oh that Flu Flu, them are good jigs." " Yea, I know, that's why I got em." Fishermen aren't brain surgeons, but we know what works.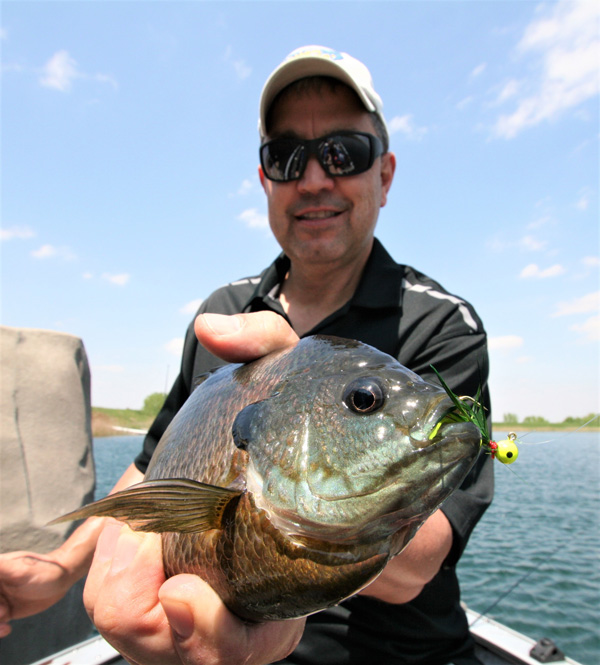 So I tested out a sample pack of Flu Flu's and sure enough, they were the same good fish catching Flu Flu's that I used as a kid. In fact the Flu Flu line up has been expanded to include 15 colors in six sizes for a total 90 color and size combinations, plus a feathered floater in six different colors.
Flu Flu's work so well because they are perfectly balanced with a heavy head for their size. You also get a quality gold plated hook. Fish are attracted to the gold hook, which is a bonus. The hand tied feather adds color, plus lifelike action.
Finally you've got no-chip paint on the head with a big eye. Native American Indians believe that fish will only hit lures with eyes, so you've got that going for you.
Flu Flu's can be used a variety of ways. You can fish them with or without bait. Popular bait choices include waxworms and spikes for panfish. Fathead or shiner minnows are good for crappie, walleye or bass.
You can also add a Custom Jigs & Spins Wedgee to the smaller Flu Flu's and a twister tail to the larger ones. You can cast them as is or use a bobber.
More summer fishing tips for fishing under a pier
This time of year, when the fish are still shallow, I like to use a small float like a Lindy/Thill Shy Bite. This pencil thin float is great for detecting strikes and will really up your hooking.
Another great Springtime technique is also super simple. Because of all the obstructions under and around piers, I use a weedless jig. B Fish N Tackle's 1/16th ounce Draggin' Jig. The Draggin' Jig is light, bright and weedless, because it has a wedge head and a wire keeper that holds the crawler tight to the jig head.

I'll use a half crawler, which seems to work best. A light action spinning rod loaded with eight pound test is all you need for walleye, bass, catfish and whatever else is hiding in ambush under the pier. The technique is the same as with the tungsten ice jig. Cast, toss or pitch that jig right up under and around the pier to see what's down there to give you a tug!
After you fish enough piers, a pattern will develop, this is the moment of clarity that every angler wants to achieve. A Zen-like moment where you and the pier are one!
At this moment, you mentally know where the fish are hiding! Sometimes it's the shady side of the dock where the crappie are waiting, sometimes it's the back side that holds the perch, sometimes it's under the boat lift where Mr. Bigmouth Bass is ready to strike, sometimes it's in the open next to the dock (the bluegill condominium complex)...you get the idea.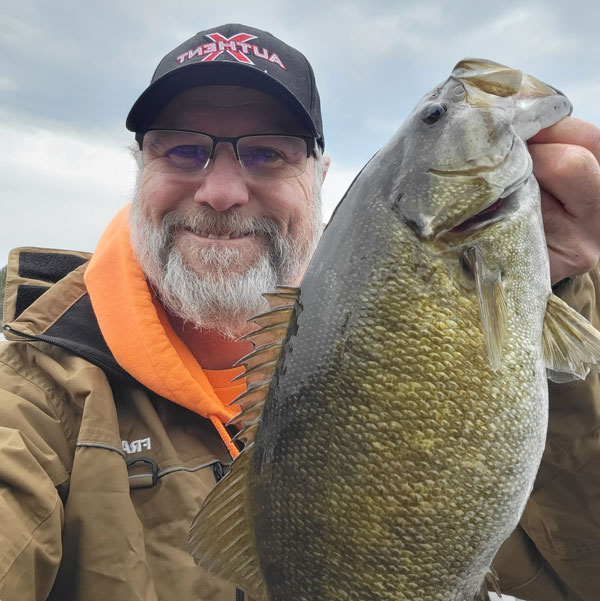 And once you figure it out, you'll be "fun fishing" and yelling a few obscenities at those tournament anglers that may have forgotten why they became fishermen in the first place!
If you enjoyed this article, you may also like: