Posted by Walt Matan, Chief Lure Designer, Custom Jigs & Spins and B-Fish-N Tackle on Sep 3rd 2021
Snap jigging has been around for a while now. Fishing pros have been snap jigging for walleye for years. It's a technique that has accounted for some limit catches, when most other methods fail. If you want to catch fish this summer, whether it be bass or walleye, give snap jiggin' a try...it might just work for you too!
Where to start?
A 1/4 ounce jig is a good starting point for an average depth of ten feet. Add a plastic tail and your in the snappin' business. A good quality fast tip rod and medium action spinning reel spooled with 15 pound superline allows you to really make that jig SNAP!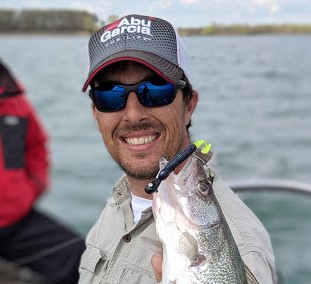 It is best to "practice" snap jigging in a weed-free bottom to start. Make a cast, let the jig settle until it is touching bottom, then reel up the slack. Hold your rod tip at a 45 degree angle and snap your wrist. This will pop the jig off of the bottom.
Let it settle until it hits bottom one again, reel in the slack, and snap again. Keep it going until the jig is directly under the boat and then make a few more snaps before reeling it in completely.
Snap jigging in the weeds
Fishing the weeds can be more effective once you master this technique. Here you don't want the jig to fully sink to bottom but merely to the weed tops.
What this does is allow you to work your jig like some crazy, fleeing creature that weed walleye and bass won't be able to resist. A lighter jig like a 1/8 or even a 1/16th ounce should be tried in the weeds.
Picking the right gear
Sounds pretty simple? It is...and it really works. But it works a whole lot better if you use the right tackle and gear. You'll want a spinning rod, I prefer a St. Croix Eyecon ECS68MXF snap jig rod.
It is 6' 8" long and has an extra fast action tip and is rated for 3/16 to 5/8 ounce jigs. I team it up with a Shimano Symetre Sahara SH2500FD spooled with 14 lb test Flame Green Fireline (it has the diameter or 6 lb. Mono), add a three foot section of 8 lb fluorocarbon.
This is the perfect snap jiggin' equipment and it will cost you around $200. This same set-up is also great for all jig fishing as well casting crankbaits. I love a rod with an extra fast tip and good backbone and this one has both!
Try these jigs and soft plastics
My snap jiggin' jigs are all made by B-Fish-N Tackle. Remember that a 1/4 H20 Jig is a great starting point to learn with. Slide on a 3.25" AuthentX Paddletail to the jig and slide it on to the keeper hook and now you have a jig that the plastic won't pull off of when you are snappin' or when a fish strikes.
As far as jig weight goes, in shallow water, you could drop down to 3/16 or 1/8 ounce and in deeper water beef up to a 5/16 to 5/8 ounce jig. What's great about these H20 jigs is that they have the weight stamped right on the head, so size selection is easy.

When most anglers think of snap jiggin' there thoughts drift towards bucktail hair jigs. B-Fish-N Tackle has those, too. The Bucktail Wayne Jigs utilizes that same H20 jig ( with the weight stamped on the head) and some premium multicolored bucktail for attraction.
You don't need live bait but can add plastic if you wish, but these jigs work just fine as is...thank you!
As far as plastic additions, while I've had the most success with the Paddletails, I also like the AuthentX 4"Ringworms and the 3.25" AuthentXPulse-R for Snappin' . They come in some great natural and fluorescent combinations.
Other fish like smallmouth and pike will really go after the AuthentX 5" K-Grubs. Pike like Milky White and I've had great success on smallies with Gold Cracker.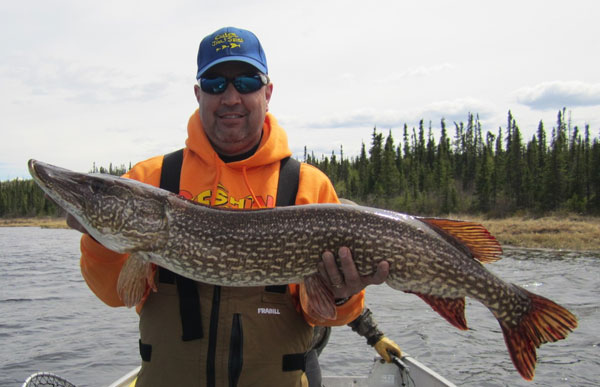 When Snappin' in the weeds, the B-Fish-N Draggin' Jig is the way to go. The 1/16, 1/8 and 1/4 ounce sizes all feature a 1/0 hook which is great for all species. These jigs also have that plastics keeper and the best weed guard in the industry. It is a jig that you need.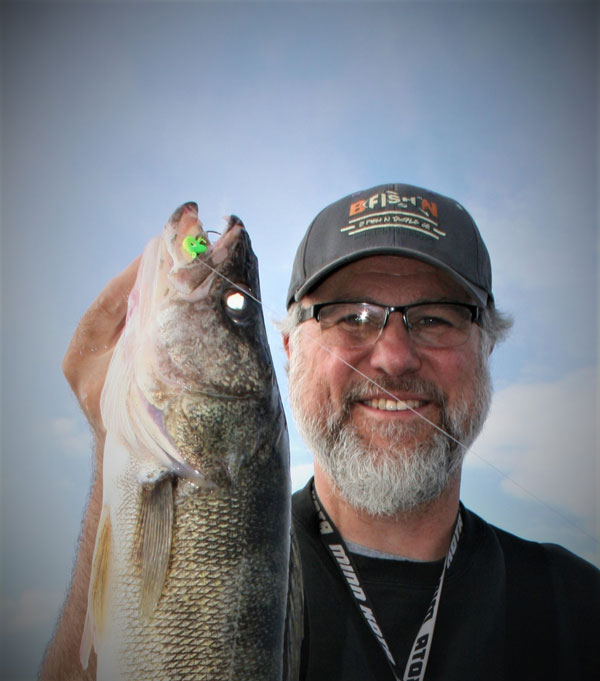 This summer and fall give snap jiggin' a try. You will be rewarded with some nice bass and walleye if you learn to master the technique and maybe a bonus pike or muskie! Good luck and good snappin'!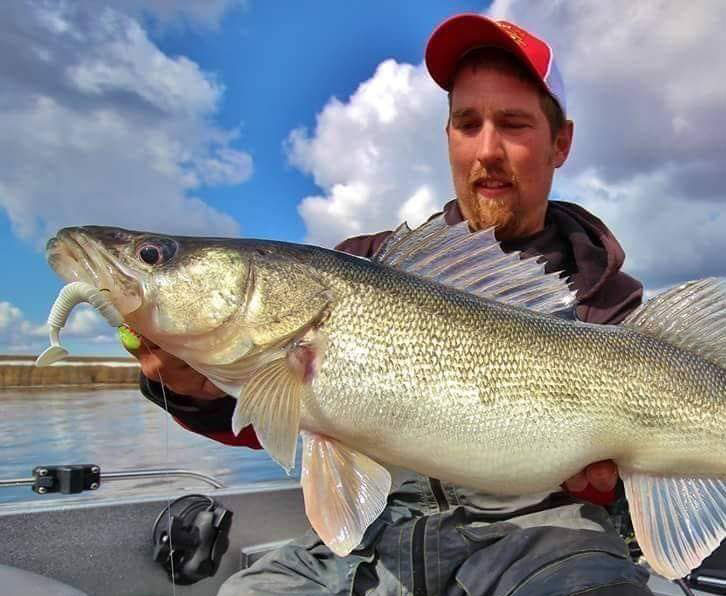 Happy jiggin'!
If you like this article, you may also like: