Posted by Walt Matan, Chief Lure Designer, Custom Jigs & Spins and B-Fish-N Tackle on May 1st 2023
Sometimes you have to get your butt whooped to learn something.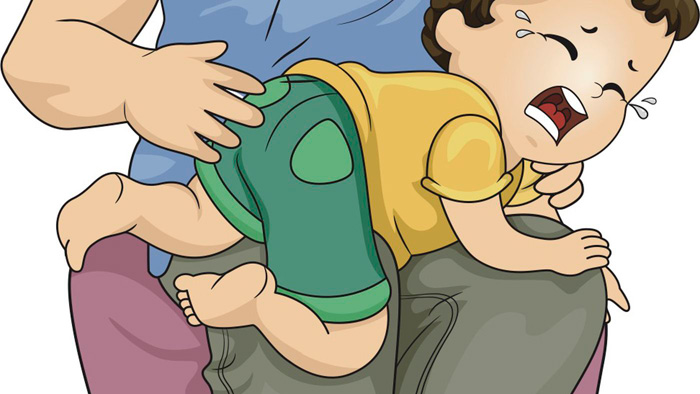 I spent a long weekend last Spring on the Wisconsin River trying for early season walleye and sauger. On the drive up I stopped at several bait shops for info and then checked out the action on and around several parking lots below a few dams before I headed over to a shoreline "hot spot".
There were already a dozen vehicles parked on the side of the road and twice as many anglers out fishing, it looked to be pretty slow. The area consisted of a rocky shoreline along a bridge, with current flow underneath and anglers lining up both sides, casting upstream and downstream. No one was catching much early walleye and people were already leaving.
Best plastic color for dirty water
I tied on a 3/8 ounce BfishN H20 Jig tipped with a bubblegum Ringworm, my favorite dirty water plastic color, and promptly snagged up. After a brief struggle with the snag, the hook straightened out just enough to pull free. The guy next to me was impressed with my de-snag method while I was impressed with the guy across from me that was fighting a walleye.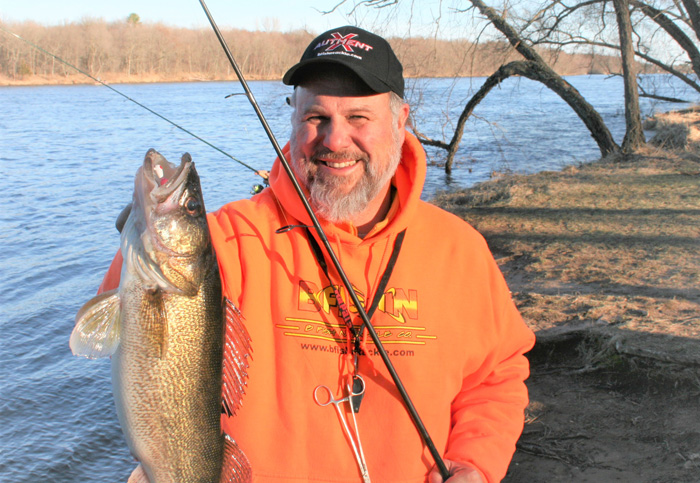 A bubblegum Ringworm is one of my favorite colors!
( As a side note, those H20 jig hooks are ultra sharp, but they will usually bend out a little for de-snagging. They also come equipped with a plastics keeper that will hold plastic tight to the head for multiple catches. This keeper is also great for live bait. As an added bonus the jigs weight is stamped on the bottom, so that you and your buddies will know what weight to use!)
One of his beer guzzling buddies netted it, pulled the fish in the boat, and dispatched it into the bucket. The guy went back at it and hooked another. I retied with a lighter 1⁄4 ounce jig, slid on the Ringworm and made my cast. This time my jig and plastic didn't snag but it also didn't pull any fish. Fifteen or twenty minutes later I'm still blanking, but that fellow across from me is steady catching.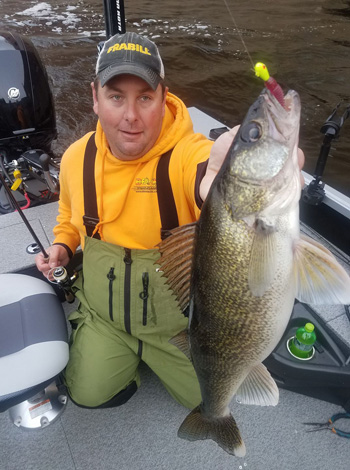 Wisconsin Guide, Jesse Quale, out walleye fishing with a big girl!
Why is that other guy catching walleye?
So I make my cast, let the jig sit on bottom and go into spy mode. The guy was using black, while I'm using pink. He is ripping the worm, letting it sit, reeling in the slack and ripping again, letting the current push it around. I had been using a hopping motion...and NOW THAT GUY has ANOTHER WALLEYE on the line.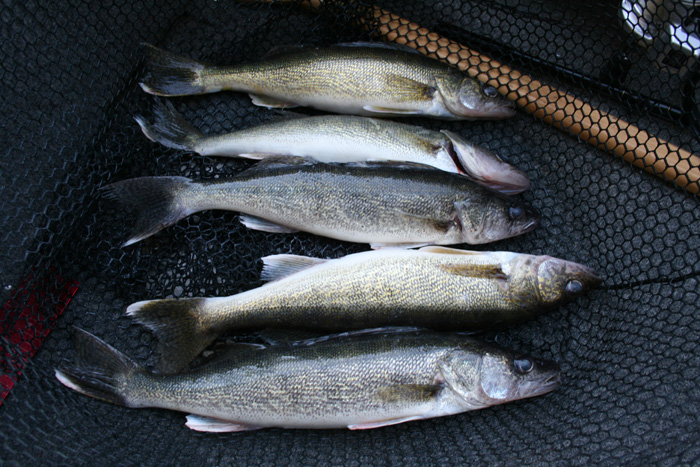 So I switch to a black Ringworm and make a cast. I rip, pause and reel in the slack. Rip, pause and reel in the slack. On my third cast I rip, pause and hook a nice walleye! OK, I got it figured out. A half hour passes but nothing happens, while that guy catches two more and he and his buddies start packing up.
Before they made it up the rocky shore to the road, I was packed up, walked across the bridge, walked down the rocks and made a cast from the EXACT spot he just vacated..you gotta be quick when you're combat fishing!
The next few hours, I probably caught a dozen walleye and two mean channel cats on that Ringworm. Whether I'm on shore or in a boat, the Spring walleye run is my favorite time of year to be fishing!
Day two: Covering more water
The next day, I got in line at the boat launch and then headed out on the river. Shorebound anglers were already piled up. Out in the main channel it was bumper-boat fishing. Half the anglers were casting plastic, the other half were dunking minnows. Since I could use three rods in Wisconsin, I planned to mix it up.
As I idled downstream it was pretty evident that the East side of the river was better than the West and I putted along checking bottom with the Livescope. Lots of other walleye anglers were doing the same, some were anchored up, some spot locked, some drifting downstream, some trolling upstream.
Basically, when there are that many boats out...everything goes! I parked the boat in an opening away from the crowd, pointed the nose upstream and spot-locked in the current on a small pod of fish that I had spied on.
Which jig and plastic is going to do it?
I hooked a minnow on a 3/8 ounce jig, added a minnow and a stinger hook in the tail. I lowered it to the bottom, set it in my outside rod holder and reeled up a few inches.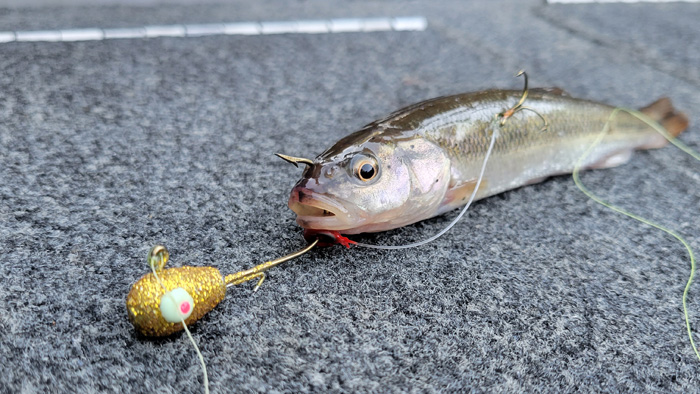 The other rod had a 3/16th ounce jig with a minnow. I cast it behind the boat and reeled in just enough so it wasn't dragging bottom, kind of hovering back there. ( I learned the value of the deadstick from my buddy "Deadstick" Doug Anomen ) Then, I cast out that black Ringworm that I was using the day before and started my rip, pause and reel in the slack retrieve.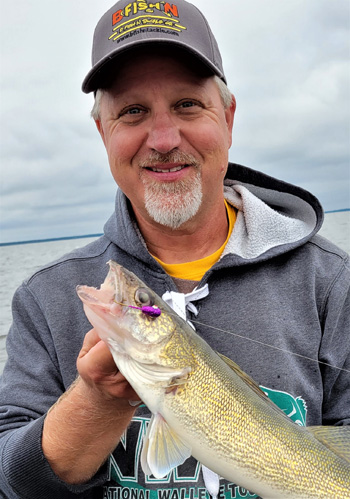 Finally after an hour, I hooked a dink walleye on the stinger hook and had to set my Ringworm combo rod down as I reeled in. Next, I saw that Ringworm rod shooting off the back of the boat and I grabbed it just in time before it flipped overboard. I reeled in this bigger, more aggressive walleye and then the dink. Within minutes there were two boats on top of me with guys pitching and casting. If I would have left the livewell door open, I think they would have cast in there!
Switching it up again
The action stopped. So I made another move and set-up again. This time I switched out the Ringworm for a bigger Moxi in Dark Knight (black and blueish) color. This color proved to be money and I was fast into the walleye.
I didn't need the minnows anymore and I hit more shoreline areas downstream with a trail of boats behind me. BUT, this time these fish wanted a much, much slower retrieve. No rip-n-pause, just a slow steady reel in and swing to the back of the boat, bouncing along with the current.
I decided to head to the ramp early and call it a day before the rush. When I got there, another boat was on the other side of the pier, getting ready to leave, his buddy backing down the ramp. One of the guys helped me with my rope and I saw he was spying on what I was using. I remember seeing this boat following me around.
Feeling generous, I handed him a bag of Moxis and a few ¼ oz weight H20 jigs and he thanked me in his native tongue. Next, he and his buddies started arguing.By the time I backed in my trailer, they had parked their truck and were standing at the pier, holding my boat steady and waving and bowing at me...then, they went back out fishing!
Sometimes you have to get your butt whooped to learn something, even if you pretend that you don't speak English!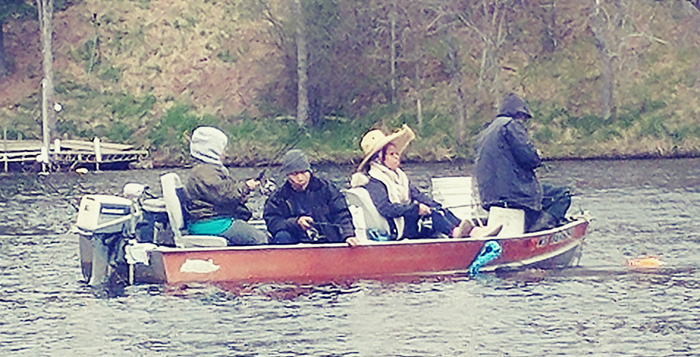 Maintain your flexibility
If you want to catch Springtime walleye and sauger, you have to be flexible. You need a good selection of jig colors and weights. I prefer BFishN Tackle H20 jigs, they come in nine weights and twenty one different colors. With the heavier jig-n-minnow combos I like to use a stinger hook.
While us fishermen have slightly different thoughts of color; walleye and sauger don't really care what WE like.
BfishN AuthentX walleye plastic four most popular styles are Ringworms, Moxi's, Pulse-R's and Ribb-Finn's. All of these baits have different profiles and actions. They come in a myriad of colors and color/combos and they just flat out catch fish!
These are the baits that I use to catch numbers as well as trophy walleye and sauger, check them out at your local tackle outlet.
Insert Video Here: