Posted by Walt Matan, Chief Lure Designer, Custom Jigs & Spins and B-Fish-N Tackle on May 10th 2020
Check out the H2O Precision Jig
The H2O Precision Jig features premium quality Mustad® hooks (the sharpest hooks available), an integrated plastics keeper that holds the body of your bait tight, and paint that just will NOT chip!

The H2O Precision Jig is designed to function perfectly with live bait, plus these jigs are perfect walleye jigs for fishing with AuthentX plastics, like the Pulse-R, Moxi, Ribb-Finn and 4" Ringworm.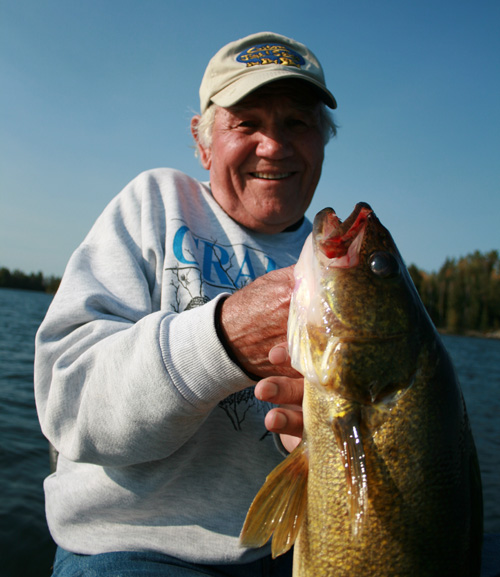 R.I.P. Poppee, you were a true jigmaster!
No other jig combines the needed balance, premium quality over-sized hook, and paint scheme found in the H2O Precision Jig, making it a perfect walleye jig. The H2O Precision Jig head design features a streamlined and perfectly balanced head that cuts current and helps keep snags to a minimum. Available in 12 colors and 9 weights.
The AuthentX Moxi produces Maxi-Walleye
The Moxi is our go-to walleye jig for slow fishing!
For decades, thin-profile plastics have quietly produced large numbers of over-sized walleyes for anglers on lakes and rivers across the Midwest. When you could get one of these trophy hunters to share their tricks for catching 10- to 14-pound walleyes on plastics, one common theme emerged -- while plastics are incredibly effective, it took soft plastics in a vast array of sizes and shapes to catch a consistent amount.
So we created the Moxi, a soft plastic bait like no other on the market. It has a thin profile, yet a beefy belly and a longer tail that "thumps" so loud fish have to check it out! The Moxi is available in 27 fish-catching colors and two sizes tested over years of on-the-water R&D.
Check out our Moxi Kit, a 64-piece kit featuring the 8 hottest selling colors!
The AuthentX 4" Ringworm - Our Most Versatile Bait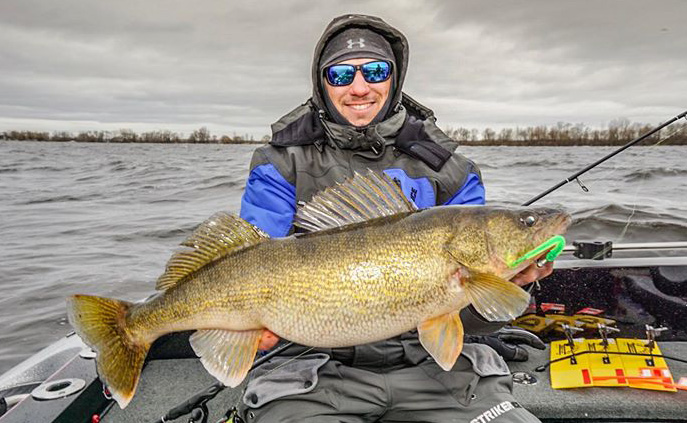 The 4" Ringworm has earned its reputation as one of the most versatile soft plastic baits ever created. Perfect for open water fishing and deadly for early-season river walleyes and saugers, or fished near deep weed edges and rocky shorelines for largemouth bass and bronzebacks.
And now the 4" Ringworm is even better! We listened to angler input and made some subtle changes to improve performance. For starters, we've beefed up the neck of the baits to provide added durability. We also eliminated the "neckdown" of the old design, tweaking existing molds for a bait that's slightly larger in diameter behind the nose.
The result? A bait that resists getting ripped up during violent headshakes, but still has ALL the subtle fish-catching action that walleye can't resist.
Draggin' Jig for Minnows, Crawlers and AuthentX Plastic
The Draggin' Jig is the perfect walleye jig for pulling fish from the heaviest cover! Fish it with live bait or plastics to extract fish from places that used to be off-limits.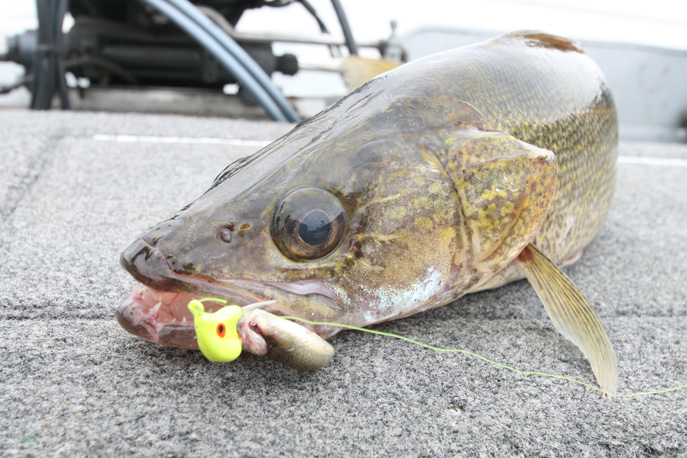 The Draggin' Jig features a 1/0 hook, perfect for fishing crawlers, leeches, minnows, or plastics. The innovative plastics "keeper" holds crawlers and plastics securely. Available in seven unique colors and three sizes: 1/16, 1/8 & 1/4 ounce.

The Ribb-Finn is a Walleye Killer
What happens when you take our AuthentX ribbed belly plastic and combine it with the tail of a minnow? Big walleyes and smallmouth bass, of course! The unique Ribb-Finn bait is not your average jerk minnow. It's more of a finesse bait, for when a Moxi or a Pulse-R is just too aggressive for the fish.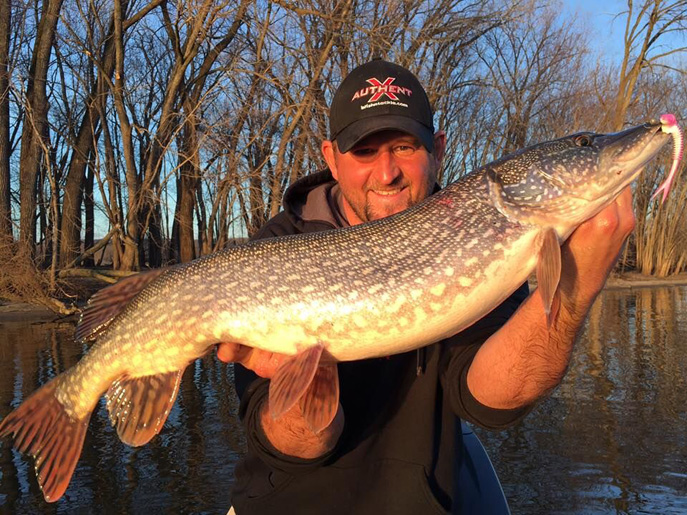 BFT Pro Ryan T. King knows that pike love the Ribb-Finn, too!
The Ribb-Finn is a coldwater walleye killer. Cast to the side, let the current swing the Ribb-Finn downstream, and WHAMMO! If you don't have your confidence up, rig the Ribb-Finn with live bait like a minnow, half crawler, or leech. Once you start catching, fish the Ribb-Finn alone. Its natural forage look really gets the strikes.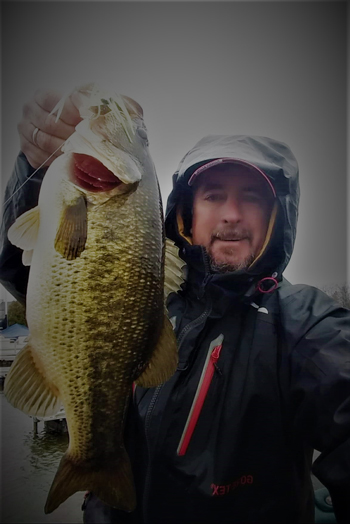 For all you bass anglers, the Ribb-Finn is a go-to tail to add to your favorite Chatterbait or Spinnerbait. It adds bulk, buoyancy, and allows you to fish those baits slower for more strikes!
If you enjoyed this article, you may also like: