Posted by Walt & Poppee Matan on May 9th 2019
We've had some great fishing trips in Canada. We've gone to drive-to destinations and brought our own boat and we've taken all inclusive fly-in trips. With few exceptions, they have all been great trips. A week fishing in Canada still carries a mythical quality. A Canadian fishing vacation is still the holy grail of angling to the Midwestern angler!
For our money, nothing beats bringing your own boat loaded down with all the fishing lures. Whether you have a 16 footer rigged with the basics or an 18 footer loaded up with all the latest gadgets, chances are your boat will be better than using the one the lodge provides.
Let's take a look at some things to consider as you make your way north of the border.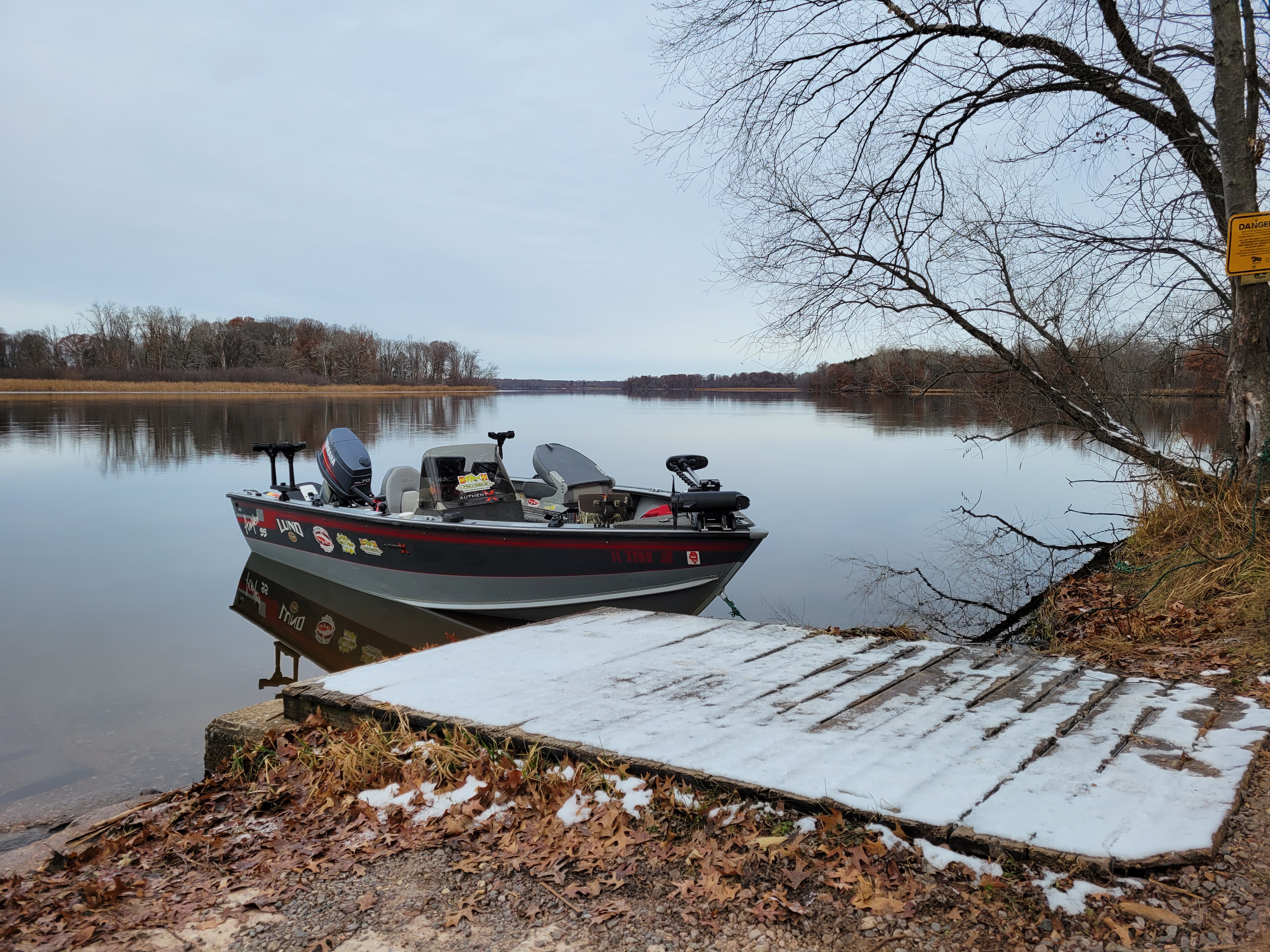 A properly rigged boat has a good running motor. You should get it tuned up if you have trouble starting or you haven't had it tuned in three years. Bring along some extra spark plugs, oil and definitely some fuel treatment. We like Starbite Startron fuel treatment because it eliminates ethanol fuel problems and increases fuel economy. You never know how old or watery the gas may be at the lodge so fuel treatment is a necessity. Make sure your batteries are good, too. Put them on a load tester to test their strength.
Bearings of the trailer should be replaced or at least greased. This is cheap insurance! A custom made boat cover with snaps attached to your boat makes traveling a lot easier. Have one made so that you can keep your boat in the water at the dock, covered so your boat will be dry and ready to go each morning.
A bow mounted trolling motor is a great addition to your fishing boat, since you can cover a lot more water with a trolling motor than dropping anchor or drifting. You will need at least 55 lb. thrust for boats up to 17' and at least 65 lb. thrust for boats over 17'.
A good locator is important, but a GPS unit is a necessity. The best is a combo unit that is GPS plus locator. If you don't have one on your boat, get the best you can afford. GPS allows you to return to an exact spot once you save it as a way point and you won't get lost! You will have to get a Hotspots Canadian map chip however, which will cover most Canadian waters.
You'll need four rods. A good 6-1/2 ft. Medium action spinning rod with a fast tip and a 1500 series reel spooled with mono is perfect for pitching jigs for walleye and casting small crankbaits for walleye, smallmouth bass and pike.
For jigs we like B-Fish-N-Tackles H20 jigs and weedless Draggin' Jigs. Pick up some bright colors as like orange, or chartreuse as well as black in 1/8, 1/4,3/8 and 1/2 ounce sizes. You can use plastic with these jigs too, instead of live bait. We like B-Fish-N 5" K-Grubs for Pike and Smallmouth and Moxis & Pulse-Rs for all species. These baits are precision made in a myriad of hot colors like firecracker/chartreuse and purple cracker.
Reef Runner 3-1/2 " Ripshads are top crankbaits for casting or trolling walleye, bass and pike. Ripshads come in two sizes (they also make a 4") and exotic colors that Canadian fish have never seen. Fried chicken, Wonder bread and monkey puke are must have colors!
You'll need a 7-1/2 ft. medium bait casting or spinning combo spooled with 30-50 lb. braid for heavier jigs and larger sized lures. Bring along some, 1⁄2 ounce B-Fish-N Tackle B3 Blade baits, they can be jigged, or cast and have a ton of vibration in colors like orange firetiger, red tiger and gold plate.. You'll also need some of those 4" Reef Runner Ripshads and Reef Runner Deep Divers too. Plus, #5 Mepps Marabou Spinners in orange/black and silver/black. Finally, Rapala X-Rap XR-10's in hothead, perch and clown color schemes.
An 8 ft. medium action musky baitcasting combo spooled with 60-80 lb. braid should be used with bigger baits like 2 oz. Spinnerbaits (colors black/orange, chartreuse & white) and larger Bucktail and Muskie crankbaits.
Rounding of the rod and reel combos is a light action 6-1/2 ft. crappie/perch combo spooled with 4-6 lb. mono a Thill lighted slip bobber and a Custom Jigs & Spins 1/32 ounce Flu-Flu Glitter jig or a Ratso size 6. These can be used without bait or with small minnows. Pink and white, chartreuse, hot orange and black are the right colors. Check out www.customjigs.com for more info on these baits.
Extra gear from to bring along is a good landing net, some split ring pliers, curved forceps for hook removal, Line Saber clippers (that will cut the Braid line) a mouth spreader and an aerated minnow bucket.
One last thing to remember is that you need a passport to get across the border and don't forget your boat papers. Google up Canadian customs regulations and check out some of the websites that are listed that will inform you on regulations concerning tobacco and alcohol and other important information. You might need do purchase a fishing license before getting to the resort too, since a lot of resorts don't sell licenses any more.

Being prepared makes for a much better trip, don't forget a rain suit, enough clothes for every weather condition, bug spray, sun block, filet knife, ziplock bags, fishing lures and shore lunch kit. Some resorts don't include towels, bed linens, toilet paper, dish soap or a radio, so think about everything you might need for the kitchen, bathroom and bedroom that might not be included with your cabin.
If you enjoyed this article, you may also like: