Posted by Walt Mattan, Chief lure designer for Custom Jigs & Spins and B-Fish-N Tackle on May 29th 2023
If you want a Net full of fish...you got to fish around some junk!
No matter where you fish, there is going to be junk in the water. Junk is good, junk is where the fish like to hide. "See that junk over there?" "Yeah, what is it?" "I dunno, but you better make a cast before I do!"
Junk is cover, junk is structure, junk can be weeds, a pile of rocks, a pier, a fallen tree...you get the idea. If you've got a fancy locator, underwater camera, side-scan or live scope, you can really see some junk...and if you look closely, you will see game fish too!
You just know there are fish down there but you're not sure how best to catch them. It's time to fish what is in front of you! You can get a net full if you fish around some junk.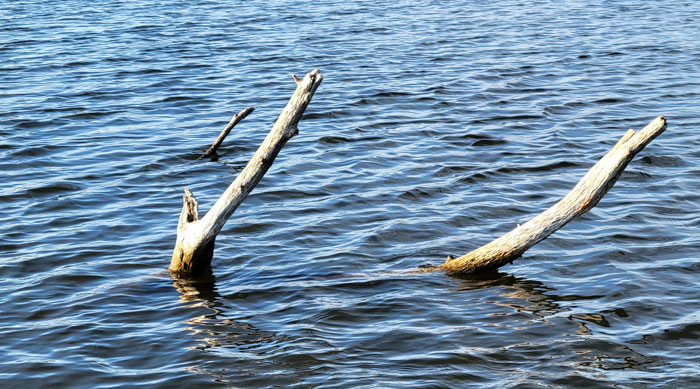 Junk Fishing 101: What jigs should I use to junk fish?
It's time to try different lures, jigs and baits to see what works best.
I was out the other day, casting a shoreline with a small bobber and a Ratso, hoping for crappie or bluegill. I cast around a bunch of junk and finally lucked into a nice plump bluegill. After I released the fish into the livewell, I made another cast to the same junk and hooked another.
I noticed the teeniest little stick protruding out of the water and when I adjusted the live scope to that stick, there was a whole bunch of junk down there, kind of a forest with branches, and a sunken tree with weeds. Lots of bluegill and other fish species swimming in and out.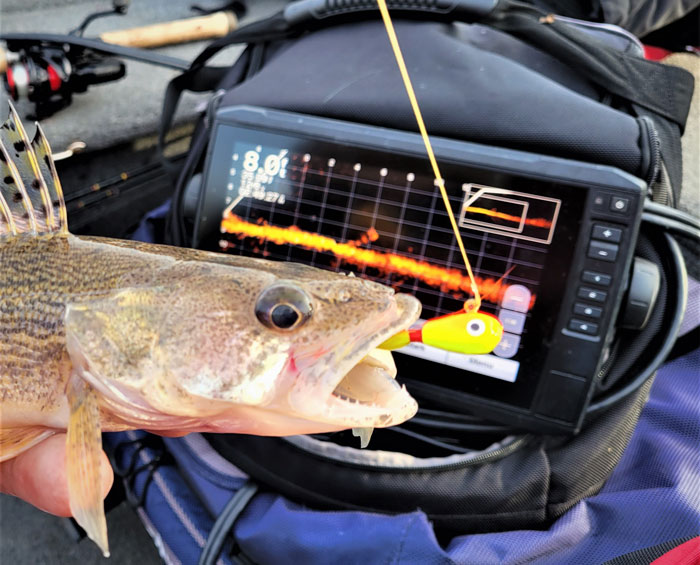 When I'm fishing panfish, I like to use tungsten ice jigs, like a Tutso or a Glazba typically tipped with a half piece of redworm. I'll pitch them all around piers, above weeds and drop them down into the fish zone.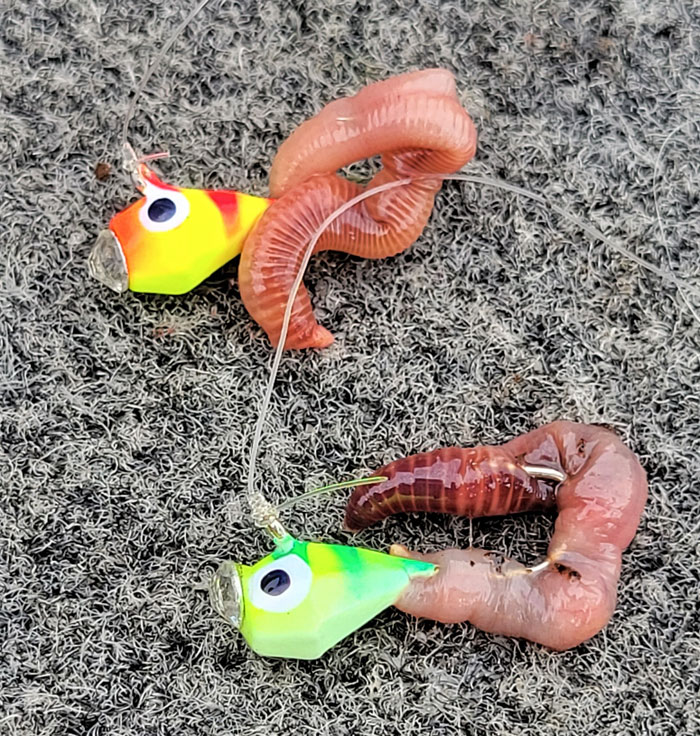 But if there is a lot of junk down there, you are gonna get snagged. Those tungsten jigs fall quickly and get snagged even quicker. When I'm fishing around heavy stuff, I'll use a lead ice jig like a Gill Pill or Ratso under a tiny bobber. That way I can adjust it to ride above the junk or let the wind blow it into the area without snagging up.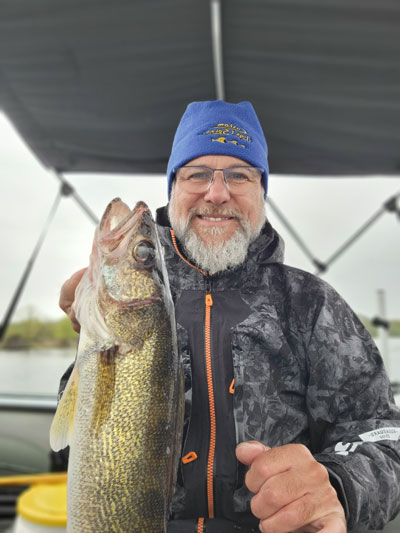 Can I catch walleye or larger panfish while junk fishing?
When I'm live bait fishing for walleye, bass or larger sized panfish, I still like to cast around the junk. You can get away with casting lures to the right or left of the snags, but when fishing gets tough, the best fish are buried in the junk and don't really want to come out.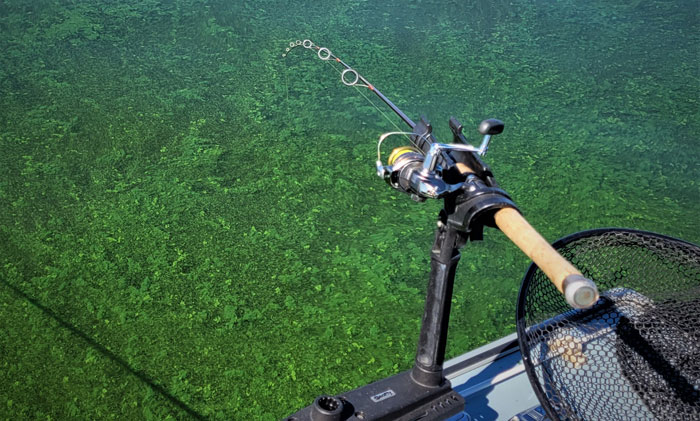 Let's say I'm pitching a shoreline with a crankbait which will work on any aggressive walleye, bass, pike or muskie in the area and I come upon such junk. A few casts are made around it, so as no to snag, but if I really want to get in there snag free, I need something that won't snag.
I could go with a spinner bait, a Texas rigged worm or a flippin' jig, but those are bass lures that will very seldom get me a walleye or catfish that may be hiding out in the junk. I like to up my odds with something that gets right in there and wakes them up.
The Draggin' Jig is great for this!
I've been using a B Fish N Tackle Draggin' Jig for a long time and it has really upped my catch rate. I'm the kind of guy that likes to go out and catch some fish. A three fish day doesn't do much for me, a thirty fish day is more to my liking and a hundred fish day is better yet. I've had a bunch of hundred fish days on public waters in the Midwest using a Draggin' Jig tipped with live bait.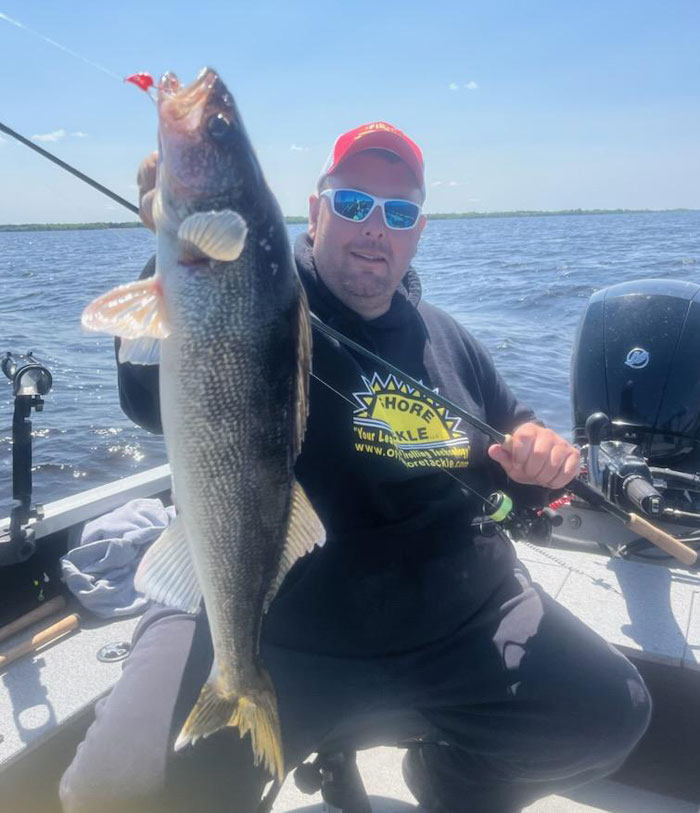 Half crawlers, minnows, redworms and leeches are top choices on the back of a Draggin' Jig. Cast that jig right into the snakiest junk you can find and weasel it back slowly. These jigs come in three different weights 1/16th, 1/8th and ¼ ounce. Plus, they have a hanger built in that will hold a worm or minnow tight to the head of the jig.
Pitched shallow, that 1/16th ounce will allow your bait to fall slowly right in the thick of things. In deeper water, 20 ft. or more I fish thick timber on Flowages and clean up on walleye and white bass that other anglers pass by because they will get snagged up!
The best rod
When I'm fishing using Draggin' jigs, I use a medium action St. Croix 6' 8 " Eyecon Snap Jig rod that has a fast tip and I can feel the bites and I'll use ultra-thin 10 lb. green Power Pro braided line with a 10 lb fluorocarbon leader spooled on a 2000 series spinning reel. With this set-up I can feel the slightest bite and know that when I set the hook, the fight is on.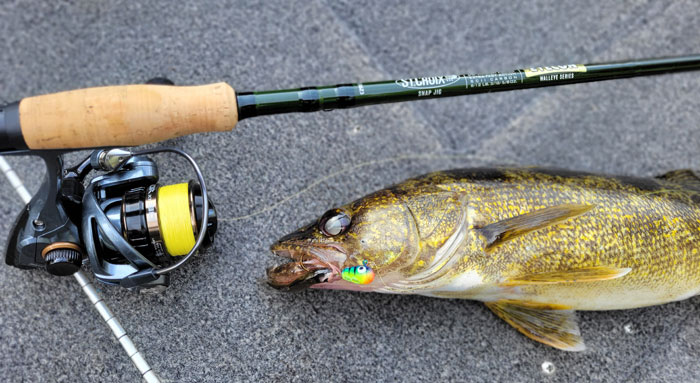 For panfish, I will scale down to a ultra-light 6'9" St. Croix Panfish rod with 5 lb. green Power Pro and a 5 lb. fluorocarbon leader on a 1000 series spinning reel. It is extremely important to have high quality rods and line when fishing in the stuff!
If you need some stuff for fishing in the junk check out jigs made by Custom Jigs & Spins at www.customjigs.com and B Fish N Tackles Draggin' Jigs and more. For more information on junk fishing and for a FREE 2023 Tips and Tricks catalog call -800-831-5535 or log on.
If you've enjoyed this fishing article, you may also like: